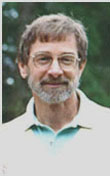 Dr. M. J. Dagg
Retired, Research Professor
Mailing Address:
Louisiana Universities Marine Consortium
DeFelice Marine Center
8124 Highway 56
Chauvin, Louisiana 70344
Phone: 985-851-2800
Facsimile:985-851-2874
Educational Background
Ph.D., 1975, Biological Oceanography
University of Washington, USA
M.S., 1969
Univeristy of Victoria, Canada
B.A., 1966
Mount Allison Universitiy, Canada
Research Interests
Zooplankton Processes in the Ocean
Climate Change and the Ocean
Current Projects
Long-term Estuary Assessment Group (LEAG): Science in Service of Policy in the Mississippi River / Gulf of Mexico Estuary
Responses of the Neocalanus spp.- microplankton community to physical forcing in the coastal Gulf of Alaska
See Website:http://globec.coas.oregonstate.edu/groups/nep/index.html
Links between climate and planktonic food webs
Teaching
Zooplankton Ecology
Biological Oceanography
Climate Change and the Ocean
Publications
Dagg, M., J. Ammerman, R. Amon, W. Gardner, R. Green and S. Lohrenz. 2007. Review of water column processes influencing hypoxia in the northern Gulf of Mexico. Estuaries and Coasts 30: 735-752.
Dagg, M.J., H. Liu, and A.C. Thomas. 2006. Effects of mesoscale phytoplankton variability on the copepods Neocalanus flemingeri and N. plumchrus in the coastal Gulf of Alaska. Deep-Sea Res. I 53: 321-332.
Green, R.E., T.S. Bianchi, M.J. Dagg, N.D. Walker and G.A. Breed. 2006. An organic carbon budget for the Mississippi River turbidity plume and plume contributions to air-sea CO2 fluxes and bottom-water hypoxia. Estuaries 29: 579-597.
Liu, H., M.J. Dagg and S. Strom. 2005. Grazing by the calanoid copepod Neocalanus cristatus on the microbial foodweb in the coastal Gulf of Alaska. J. Plankton Res. 27: 647-662.
Dagg, M. J., T. S. Bianchi, G. A. Breed, W. J. Cai, S. Duan, H. Liu, B. A. McKee, R. T. Powell, and C. M. Stewart. 2005. Biogeochemical characteristics of the lower Mississippi River, USA, during June 2003. Estuaries. 28: 664-674.
Liu, H., M. J. Dagg, C. J. Wu, and K. P. Chiang. 2005. Mesozooplankton consumption of microplankton in the Mississippi River plume, with special emphasis on planktonic ciliates. Mar. Ecol. Prog. Ser. 286: 133-144.