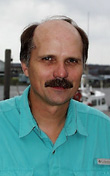 Dr. Edward Chesney
Associate Professor
Phone: 985-851-2838
echesney@lumcon.edu
Fisheries and fish ecology especially as they relate to the early life history or larval stages of fish.
Dr. Alex Kolker
Associate Professor
Phone: 985-851-2837
akolker@lumcon.edu
Geological Oceanography and especially sediment dynamics: I am particularly interested in examining climate and human effects on coastal zones.
Dr. Nancy Rabalais
Senior Research Professor, Professor, Shell Oil Endowed Chair in Oceanography/Wetland Studies LSU
Phone: 985-851-2836
nrabalais@lumcon.edu
Biological oceanography-continental shelf ecosystems influenced by large rivers, benthic ecology, distribution and dynamics of hypoxia, eutrophication, environmental effects of habitat alterations, integration of science and policy.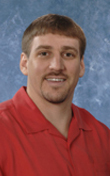 Dr. Brian Roberts
Associate Professor; REU Program Director
Phone: 985-851-2821
broberts@lumcon.edu
Ecosystem ecology and biogeochemistry: I am interested in understanding how human activities affect the capacity of aquatic ecosystems along the continuum from headwater streams and lakes to large rivers, estuaries, and open-ocean ecosystems to process and retain nutrients and energy.
Dr. Paul W. Sammarco
Professor
Phone: 985-851-2876
psammarco@lumcon.edu
Larval dispersal and recruitment processes in corals, particularly as they pertain to the continuum from highly localized dispersal and recruitment to distant dispersal.
Dr. Quay Dortch
NOAA
Phytoplankton nutrient limitation and utilization, especially in relation to eutrophication, Harmful Algal Blooms, and hypoxia.